Lupo, The Royal Puppy!
The royal puppy
finally has a name! Will and Kate's black
cocker spaniel
has been crowned . . . Lupo.
The palace confirmed the moniker, which is derived from the Latin word for wolf.
The couple adopted Lupo several months ago, but initially kept his name on the down low for "privacy reasons." The top-secret information leaked on Tuesday as Kate visited schools in Oxford that use art therapy to help children with behavioral problems.
Below are the 20 most popular male dog names from 2011. Do you think Lupo will crack the list this year?
Top male dog names
1. Max
2. Buddy
3. Rocky
4. Bailey
5. Jake
6. Charlie
7. Jack
8. Toby
9. Cody
10. Buster
11. Duke
12. Cooper
13. Riley
14. Harley
15. Bear
16. Tucker
17. Murphy
18. Lucky
19. Oliver
20. Sam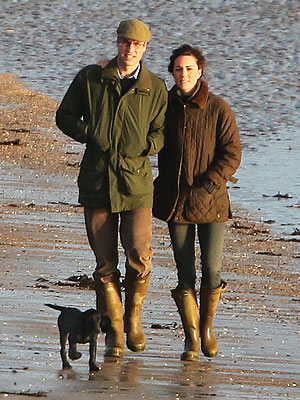 Photo credit