Will and Kate Get a Puppy! 5 Facts About Cocker Spaniels
The Royal Palace has confirmed that Will and Kate, aka the Duke and Duchess of Cambridge are the proud parents of a new puppy. Handlers for the couple say that the black
cocker spaniel
-- name unknown -- is a "few months old" and comes from a litter "with a close family connection."
People
magazine reported that Kate's family, the Middletons are well known spaniel fans. The pup is the first dog for Prince William since his black Labrador Widgeon died about two years ago.
The couple's new puppy could soon land the type of worldwide attention that hasn't been bestowed on an animal since the
Obamas adopted Bo
after settling into the White House.
5 Facts about the Cocker Spaniel
The breed has won the best in show title at the Westminster Kennel Club Dog Show on four occasions. (The most recent victory was in 1954 with the victory going to Ch. Carmor's Rise and Shine.)
U.S. Presidents Richard Nixon and Harry S. Truman both had cocker spaniels. A cocker spaniel named Zeke lived with Bill Clinton while he was Arkansas Governor.
The American Cocker Spaniel is the smallest of the sporting dogs recognized by the AKC.
The first Cocker Spaniel recorded in America was a liver and white dog named Captain, who was registered with the American Kennel Club in 1878.
According to historical records, the first spaniel was brought to North America aboard the Mayflower which sailed from Plymouth, England and landed in New England in 1620.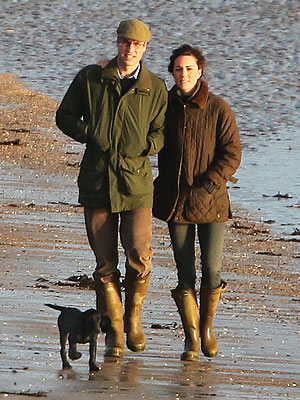 Photo credit